Get Involved
Whether you want to become an intern, volunteer or simply be added to our directory please fill out the form below and we will be in touch.
Volunteer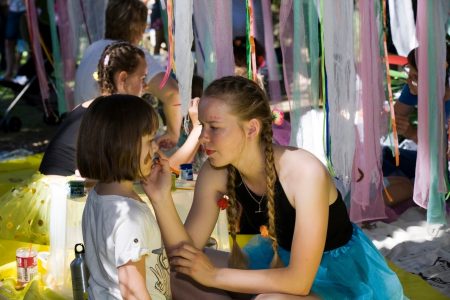 Volunteers fulfill an essential role at Creative Northland and without them, many of the events that we hold would never come together quite like they do.  We appreciate all the help we get and we would love to hear from you if you think volunteering is for you. In return we can offer you a great work environment, lots of friendly faces and new exciting opportunities to learn new skills. For any inquiries please click here or fill out the form above.
Anne Groufsky 

"I have been volunteering for Creative Northland since 2014.  I started by assisting at the 2014 Whangarei Sculpture Symposium, mainly by talking to the public and helping the artists as required. I enjoy helping at events that are organised by Creative Northland such as the Sculpture Symposium and ArtBeat.  I also keep the databases and archives up to date and support Creative Northland in promoting the art and culture of Northland."
Internships
Creative Northland introduced an intern programme to help grow the talent base in Northland.  We offer the opportunity to get hands-on experience and develop your skills to help you in your chosen field or just to give you that bit of direction that you may need. You will walk away with a reference and a range of contacts in the arts sector from working directly with the artists in our region.
Joanne Kim (Summer Intern 2015-2016)

"I am an Honours student at Victoria University, starting my postgraduate degree in Media Studies.  I have also obtained a major in International Relations with a minor in Asian Studies.  Growing up as an Asian immigrant in Whangarei, from the very young age of three, helped me develop a personality and interest where I would like to analyse contrasting relationships between different cultures and see how the media industry contributes to how it shapes society.

These interests led me to the opportunity of studying aboard in Lyon, France, in 2015 for six months.  I also wrote my own personal column for the Northern Advocate under the title "Kia Ora from a Korean Kiwi".  I have taught English to Korean students and have helped bridge cultural gaps within the community.  In my spare time I enjoy writing, blogging, and scrapbooking to use as my creative outlet, along with socialising with friends and listening to music in general."
Keely Quaid (Intern February – July 2016)

"I am in the midst of completing my Bachelors Degree in Communication Studies at the University of Waikato, majoring in Marketing and Public Relations.

Being given the intern opportunity at Creative Northland enabled me to put some of what I have learnt throughout my degree into real life practice.  I have always been interested in event planning and marketing and I feel as though I have gained relevant skills in both areas along with some other lifelong skills.  I helped particularly with the later stages of organising one of the major events Creative Northland runs: The Whangarei Sculpture Symposium.  I helped with designing posters, website development, managing the Facebook page, organising the e-newsletter and much, much more.

The team at Creative Northland were very kind and supportive and encouraged me to do all sorts of things from general administration to road-tripping to Kawakawa to set up an art exhibition.  The role was very flexible and no day was ever the same as the last.  Being an intern was definitely an adventure and I would recommend it."

Kohu Kawiti (Summer Intern 2016-2017)

"I have recently completed my final year of secondary school at Epsom Girls Grammar School in Auckland. In 2017, I will be pursuing a conjoint Law and Arts degree at Victoria University of Wellington- majoring in History and minoring in Political Science.

As a result of my involvement in the arts at Epsom Girls Grammar School, I have developed a thorough appeal to both performing and visual arts. I have been involved in a variety of drama performances and productions, and have gained a significant amount of experience in performing arts. I also have a keen interest in social sciences and humanities, particularly history and anthropology. From my experience as a boarder and student in Auckland throughout my secondary school years, I have learnt how to thrive and work in diverse and unfamiliar environments. In my free time I enjoy reading, writing, spending time with friends, watching films, outdoor adventures and olympic weightlifting."