COVID-19 Updates & Resources
Impact on Creative Northland
The Creative Northland staff & board are working hard to keep up with the latest COVID-19 updates and how this impacts the Creative Industry in Northland and across New Zealand.
We are currently in Alert Level 2.
There are now over 1400 confirmed and probable cases of COVID-19 in NZ.
As a non essential business we remain close and the team will continue working remotely from home during Level 2. If you wish to meet with one of our team, please email them directly.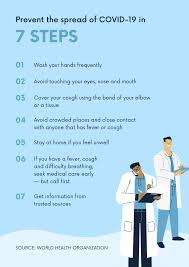 What has Creative Northland done thus far?
We have reached out to our creative community by phone and email to find out how they are and what they are doing during the pandemic & self-isolation period.
Sent out a regional survey to assess the impact COVID-19 on our Arts Organisations & Arts Practitioners. You can read the key findings here
Refocused our weekly E-newletter providing relevant updates around COVID-19 and what Creative Northland is doing.
Created various online campaigns two of which is our iso-creation facebook group and #makingwithjolene on Instagram
What will Creative Northland continue to do over the next few weeks?
We have started online funding clinics as of 21 April, where we give free professional advice on arts funding. These will run twice a week until May 7th. To find out more click here
Creative Business Skills Workshops will now be offered online starting May 15th
We have started a new campaign "Artist Profile" where we use our various online platforms to showcase and interview different artists within the community. You can read the profiles we have done so far here
We will continue to reach out to our community and keep you updated on all our projects, alternately please feel free to reach out to the team here marketing@creativenorthland.com
Resources
There are lots of resources becoming available, we have compiled links to the most relevant resources at present to our community.